MF-1000 Multi Function Mill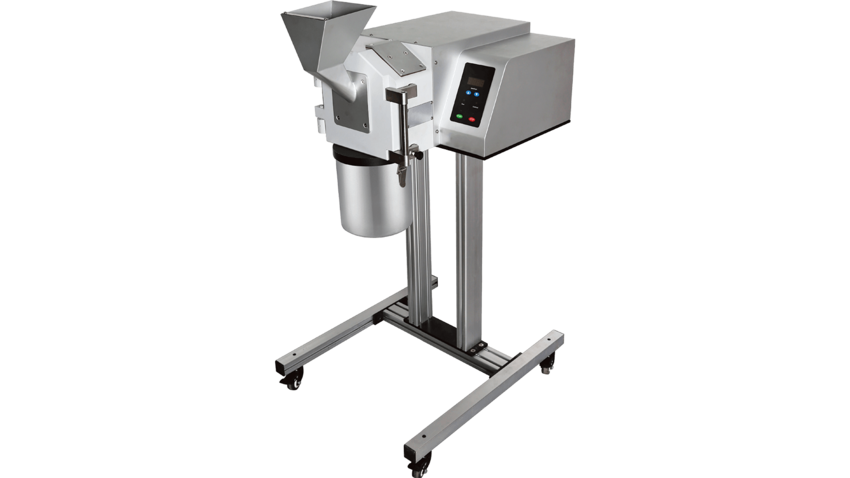 Read More
Technical Specifications
Technical Specifications
Grinding stations

1

Grinding speed

500 - 4000 rpm

Available sieve sizes

0.12, 0.2, 0.25, 0.5, 1, 2, 3, 4, 6, 8, 10 mm

Available jar materials

Stainless steel, hardened steel

Sample capacity

Variable - Continuous feed

Sample feed size

< 25 m

m

Final particle size

< 100

μm

Dimensions

590 x 705 x 1400 mm

Weight

~ 120 kg

Power input

110/220 V, 50/60 Hz

Rated power

1.5 kW
Overview
The MF-1000 is an innovative multi functional mill that combines the functionality of a Cutting mill, Cross Beater mill, and Rotor Beater mill into a single dynamic machine. Integrating these three different functionalities saves money, space, and provides access to a wide range of materials. This includes soft, tough fibrous, elastic, hard, and brittle samples. No other cutting/ rotor mill can match the value or flexibility offered by the MF-1000.
Key Information
Sample capacity*

Variable - Continuous feed

Sample feed size*

< 25 mm

Final particle size*

< 100

µm
*Results are affected by and will vary depending on the physical properties of the material and machine parameters.
✓ Batch or continuous operation
✓ Modular design - Suitable for a wide range of applications
✓ Exchangeable sieves allow for particle size selection
✓ Adjustable speed
✓ Many grinding materials to fit any application
Vendors
At Form-Tech Scientific, we work hard to provide our customers with the best products available on the market. Our products focus primarily on particle comminution but we understand that the needs of our customers in processing their samples sometimes go beyond this. That is why we carry not only our own products, but those of companies that represent innovation and quality in other areas of the sample preparation/processing field.