FIND THE REPORT FOR YOUR APPLICATION
Here you can find a collection of of grinding reports for different materials which provide the results achieved and details regarding the parameters involved in the grinding process. Filter quickly and easily by, machine, application, or material.
Material
Starting size
Final size
Material:
Printed circuit board
Instrument:
FTS-1000 Shaker Mill
Grinding balls:
One 10mm zirconia
Purpose:
RoHS compliance - determination of heavy metal content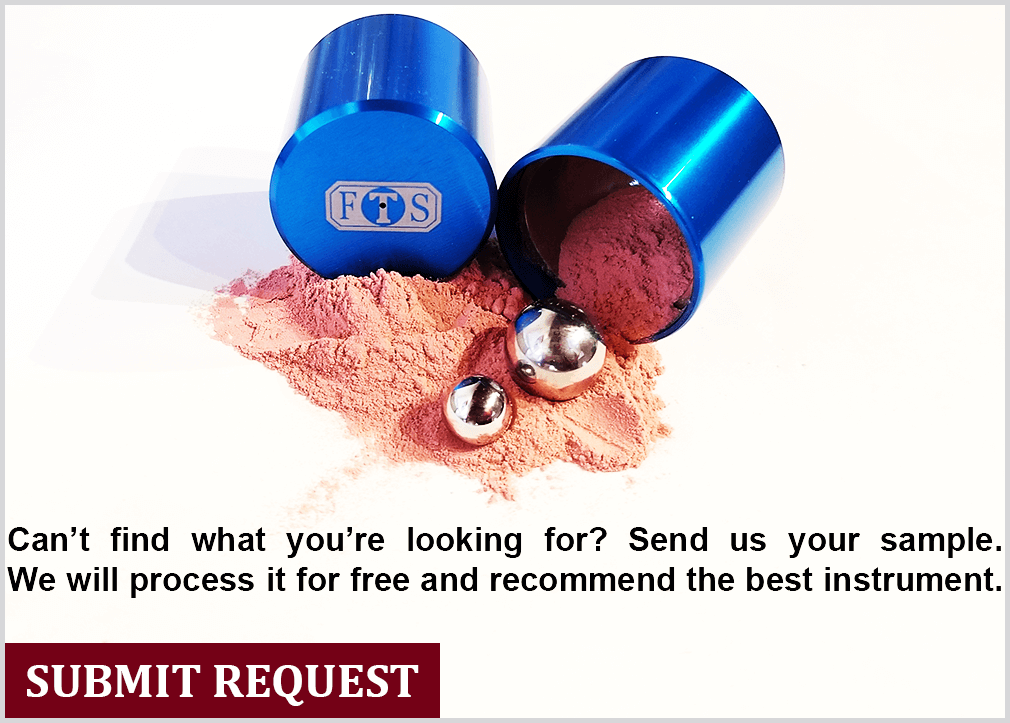 Vendors
At Form-Tech Scientific, we work hard to provide our customers with the best products available on the market. Our products focus primarily on particle comminution but we understand that the needs of our customers in processing their samples sometimes go beyond this. That is why we carry not only our own products, but those of companies that represent innovation and quality in other areas of the sample preparation/processing field.